MetaMask Login Now Available on Smartphones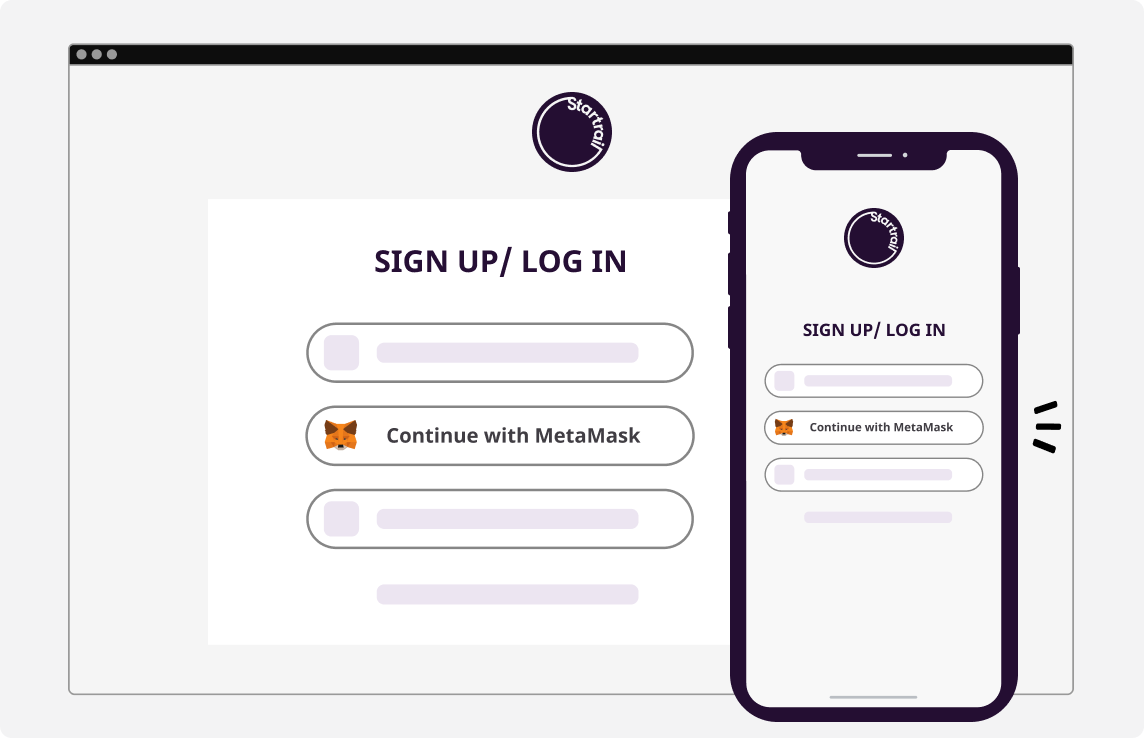 Startrail PORT account creation and login with MetaMask, previously supported only on PCs, is now available on smartphones and other mobile devices. MetaMask is one of the most popular wallets in the world and many people are currently using it. Now that the connection to MetaMask is mobile-enabled, it is even easier to use Startrail PORT.
Please see below for instructions on how to create an account and log in using MetaMask.
Improved text when logging in with MetaMask
We have improved the text that appears in the pop-up when signing into MetaMask to make it easier to understand.