1. Identify which work has the NFC tag on hand
NFC tags are associated with artwork information when you create a draft SRR. You can check which NFC tag is associated with which work by comparing the spreadsheet you used to create your Draft SRR with the serial number printed on your NFC tag and the spreadsheet.

2. Check the work information linked to the NFC tag
Read the NFC tag with your smartphone and check if it is the same as the corresponding artwork.
For more information on how to read tags, please click here.
3. Attach or bundle the NFC tag to your artwork
Set the NFC tag to the artwork according to the type of NFC tag you received.


Sticker type
Sticker type tags can be attached to the back of a work, the back of a frame, or the side of a work.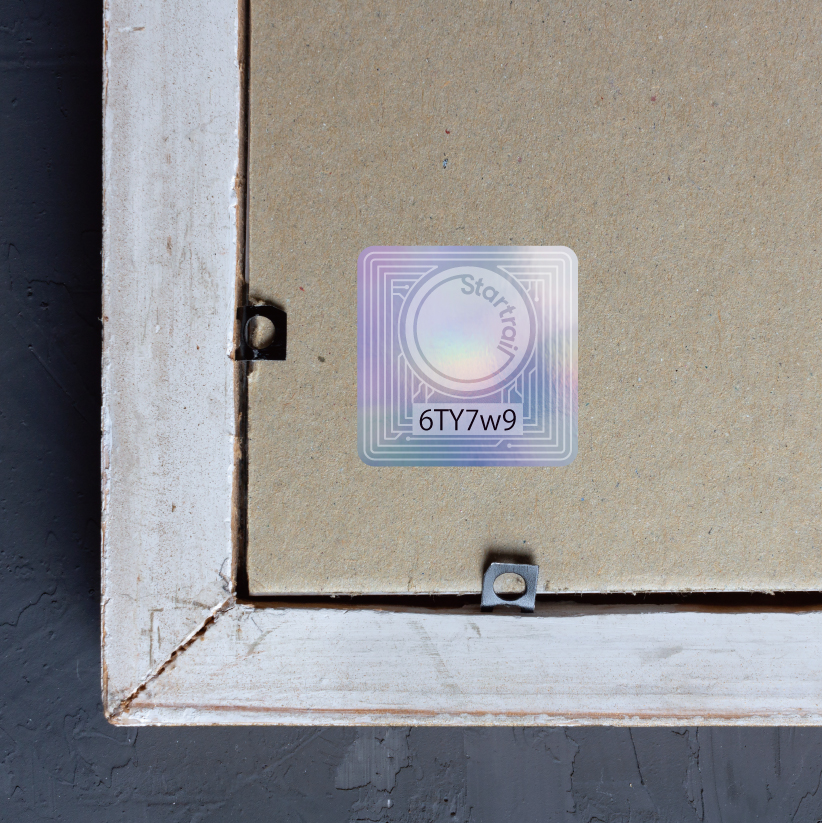 Precautions
Attach carefully. Do not rub the NFC Tag.
Choose an area with a flat and smooth surface to place the NFC Tag.

Some materials, such as cork and FRP (Fiber Reinforced Plastic), may be difficult to attach.

Avoid metal surfaces to attach the NFC Tag. NFC Tags will not be scanned properly.
Avoid areas that are likely to be rubbed or physically damaged.
Avoid areas that would have contact with ropes, belts, and other packing items.
When attaching the NFC Tag to a softer material, be careful not to wrinkle the tag.
Do not attach the NFC Tag on top of another NFC Tag.
Avoid reusing tags that have been peeled off.
When putting on a new tag, peel off the old tag first.
If you develop a rash during use, seek medical attention as soon as possible.
Card type
Write the name of the SRR issuer, the title of the work, and the name of the artist in the space provided on the back.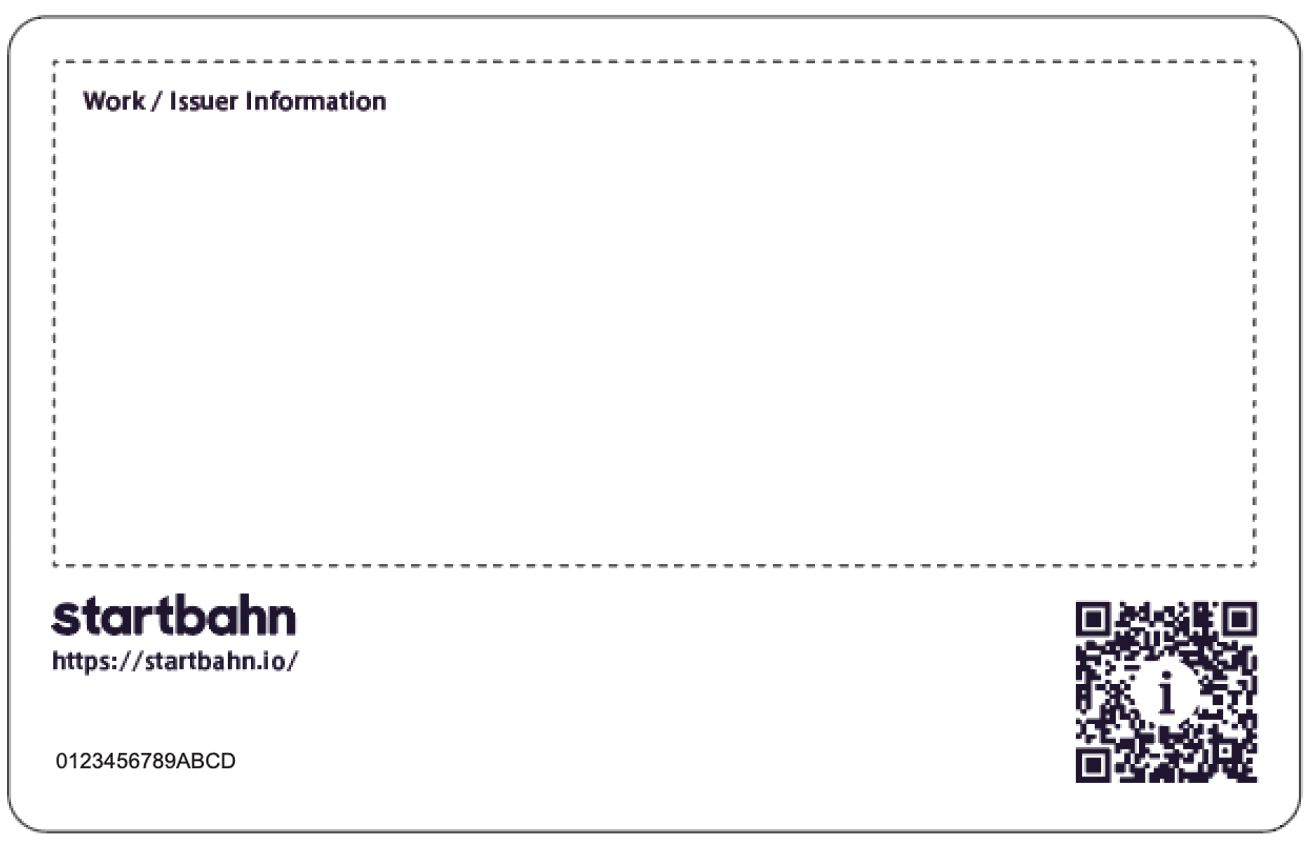 Precautions
Impact, friction, or pulling may damage the NFC tag and make it unreadable.
Strong static electricity can cause electrostatic breakdown and make the NFC tag unreadable.
When used outdoors, the product may deteriorate and the color of the print may fade.
Please keep the NFC tag away from high temperatures, high humidity, and direct sunlight.
Please do not place heavy objects on it, roll it, or shock it.
Please do not bend the card.