You can review the Terms and Conditions of a work by clicking on the "View Contract Files" link in the SRR Viewer, which will take you to a PDF version of the Contract Terms.
*If your SRR does not have Contract Terms, this link will not be available.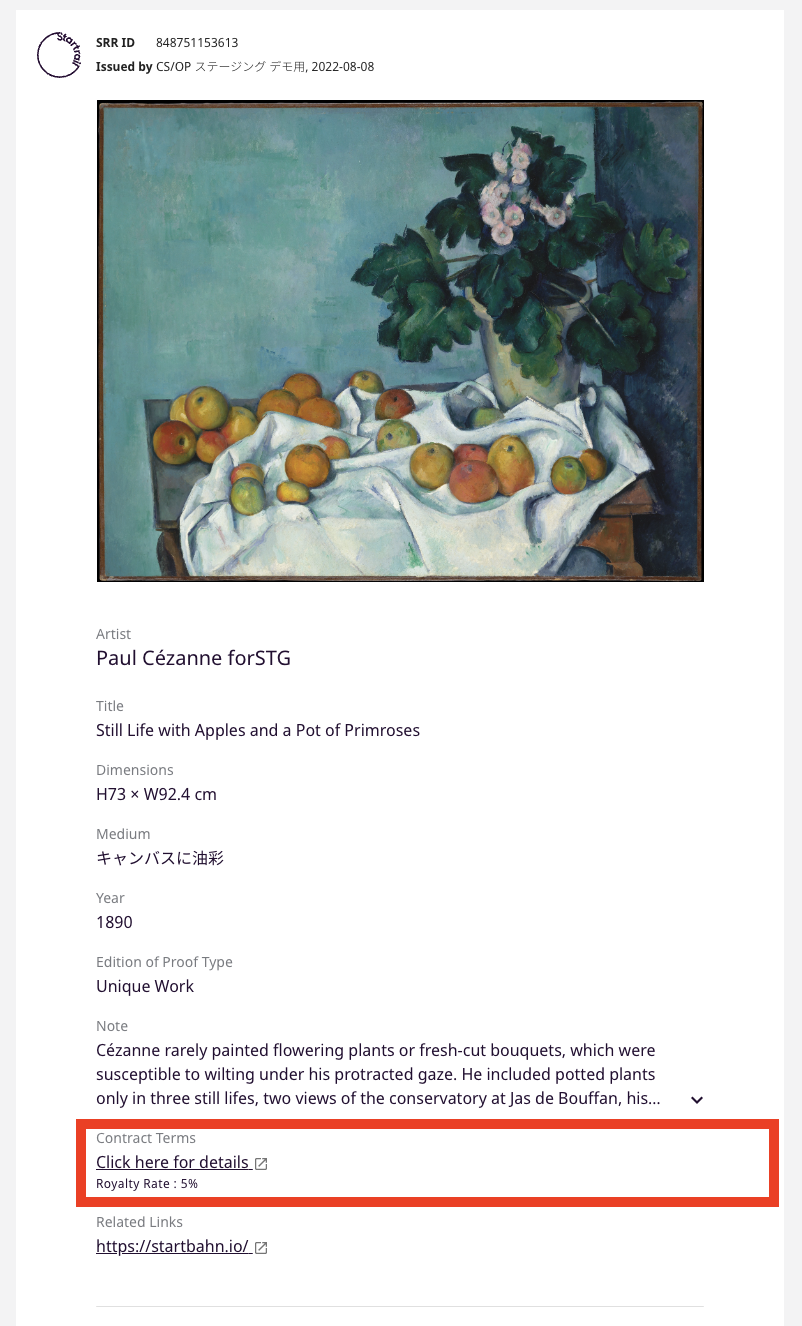 The Contract Terms include a royalty rate to the original creator for sales on the secondary market, to whom this return rate should be transferred, as well as copyrights and sales rules. The Contract Terms can differ for each SRR issuer.


Sample: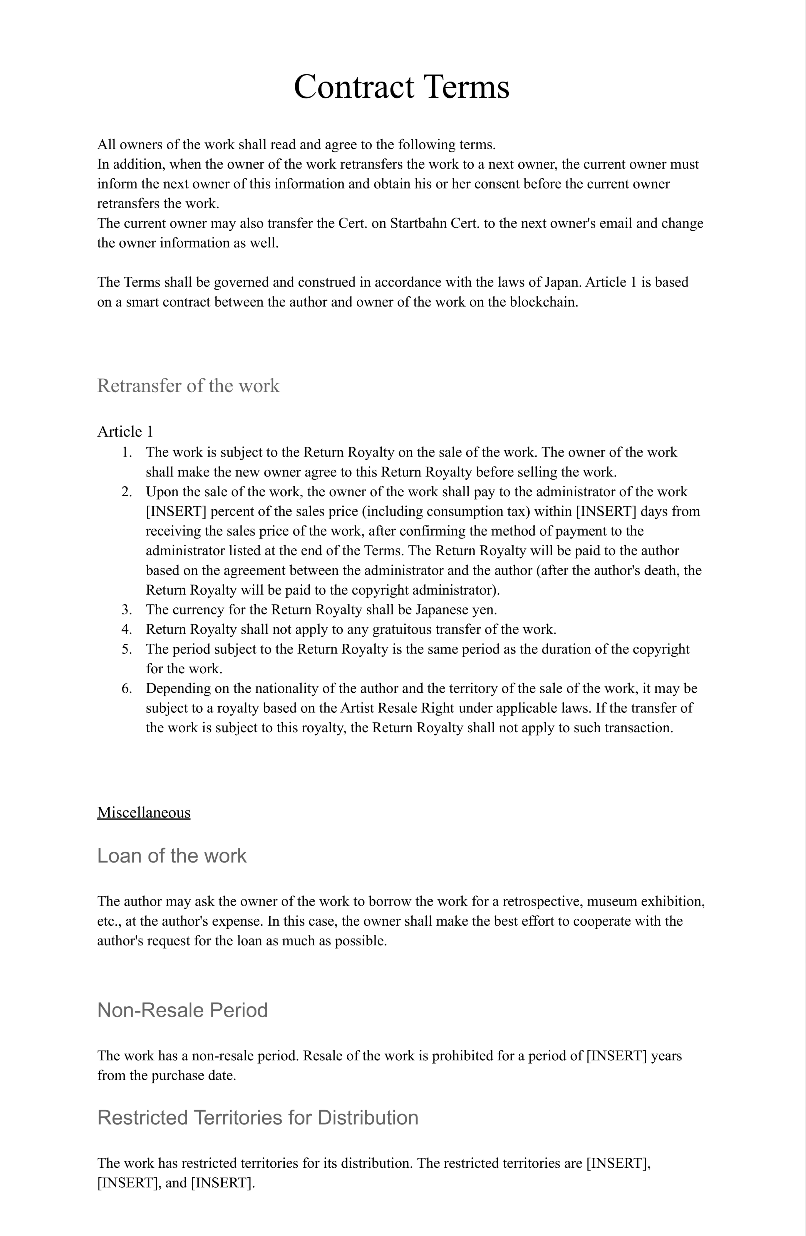 Approval of Contract Terms
By purchasing work with an SRR and receiving the SRR, you agree to the Contract Terms of the work. Please review the Contract Terms before accepting the SRR.
Currently, the following methods of acceptance are available:
Understand and agree to the terms and conditions of the work being shared prior to purchase.
Please get in touch with the respective SRR issuer for questions about the content of the Contract Terms.