How to use dashboard
The dashboard allows you to manage SRR issuance, transfers, and receipt, as well as account switching.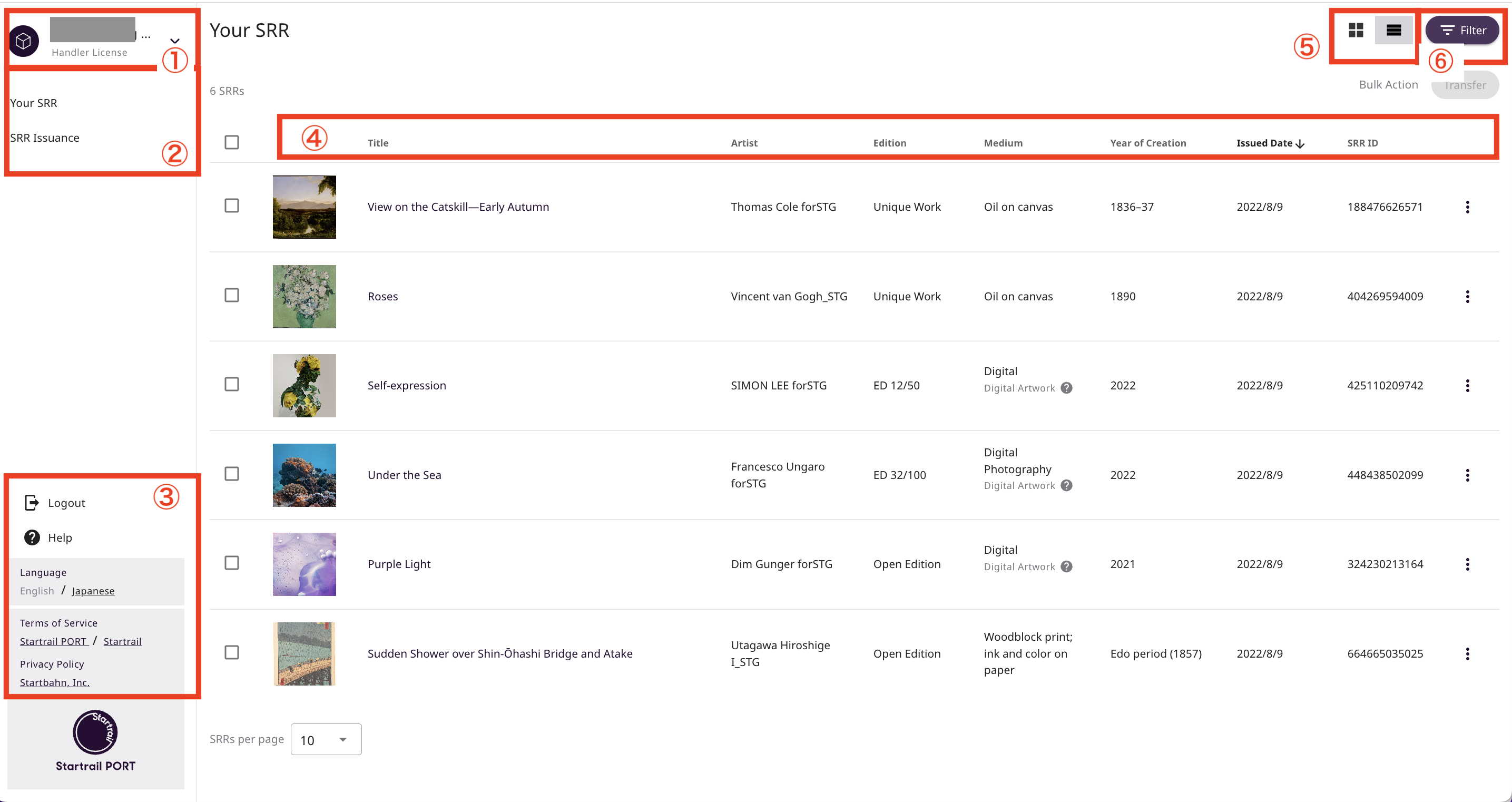 (1) Account Management and Switching
If you have an SRR issuer license, you can switch it with a licensed account.
For more information on account management, click here.


(2) Menu
Your SRR

This tab displays the SRRs you currently own.
SRRs that have been transferred and received will also be displayed here.
For details on how to receive SRRs, please click here.



SRR issuance

All the SRRs you issued will be displayed here.
You can also check or modify SRRs that are in Draft status here.
For details on issuance, please click here.

*This menu is only available for accounts registered as issuer licensee.
(3) Other Menu
Logout and Help Center options are displayed here.
You can switch the display language of the dashboard (you can view your dashboard in either Japanese or English).
Terms of Service and Privacy Policy of Startail PORT and Startrail are also displayed here.
(4)Sort
Click the item name below to change the list display to ascending or descending order. (Only the list format display is supported.)
・Title
・Artist Name
・Edition
・Medium
・Year of Creation
・Date of issue
・SRR ID


(5) Switching display
You can switch between card format and list format here.


(6) Filter
This option gives you the possibility of filtering your SRRs.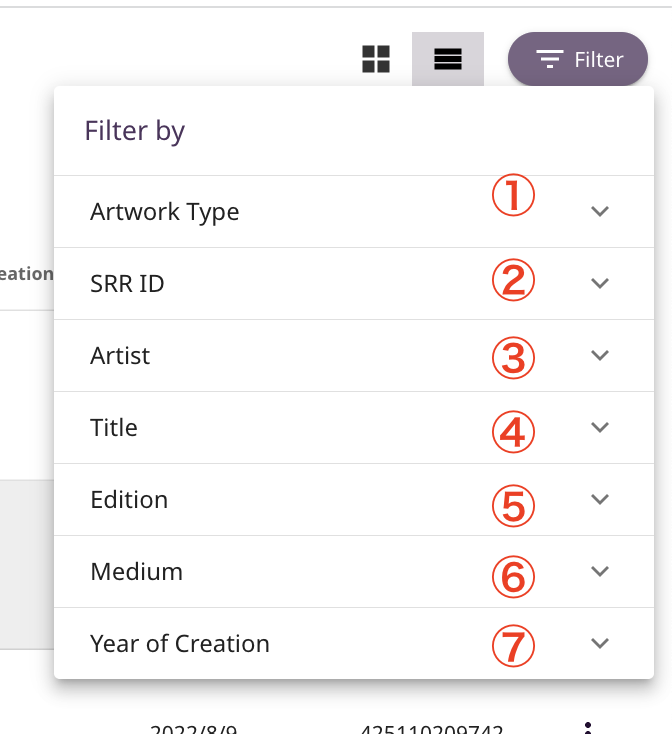 You can narrow down works displayed by the categories ① to ⑦ in the image.
When you search by keyword, you will be presented with several choices. You can also choose from these options.


①Artwork Type: Select Physical Artwork or Digital Artwork
②SRR ID
③Artist Name
④Title
⑤Edition
Select Unique Work, Non Unique Work or Unknown.
・Prooftype (ED, AP, TP, SP, HC or Open)
・Edition Number
・Total Number
⑥Medium
⑦Year of Creation
Example of filter use: