Ethereum Address and EOA
An Ethereum address is an address that can only be generated by the Ethereum (Ethereum) network. The address consists of a random string of characters that identifies each account.
EOA stands for Externally Owned Account and is one of the types of accounts that exist on Ethereum. Users can interact with the Ethereum Network and the Ethereum-based Layer2 Network through an EOA Ethereum account.
EOAs are assigned a "Private Key" Ethereum address. One cannot identify the account's personal information from an EOA Ethereum address, thereby ensuring the confidentiality of the user.
With Startrail PORT
To operate an Ethereum account, an application called Ethereum Wallet is required. Startrail PORT uses Torus or MetaMask for account creation.
You can check your Ethereum address from the "Account Settings" menu in the dashboard after logging in.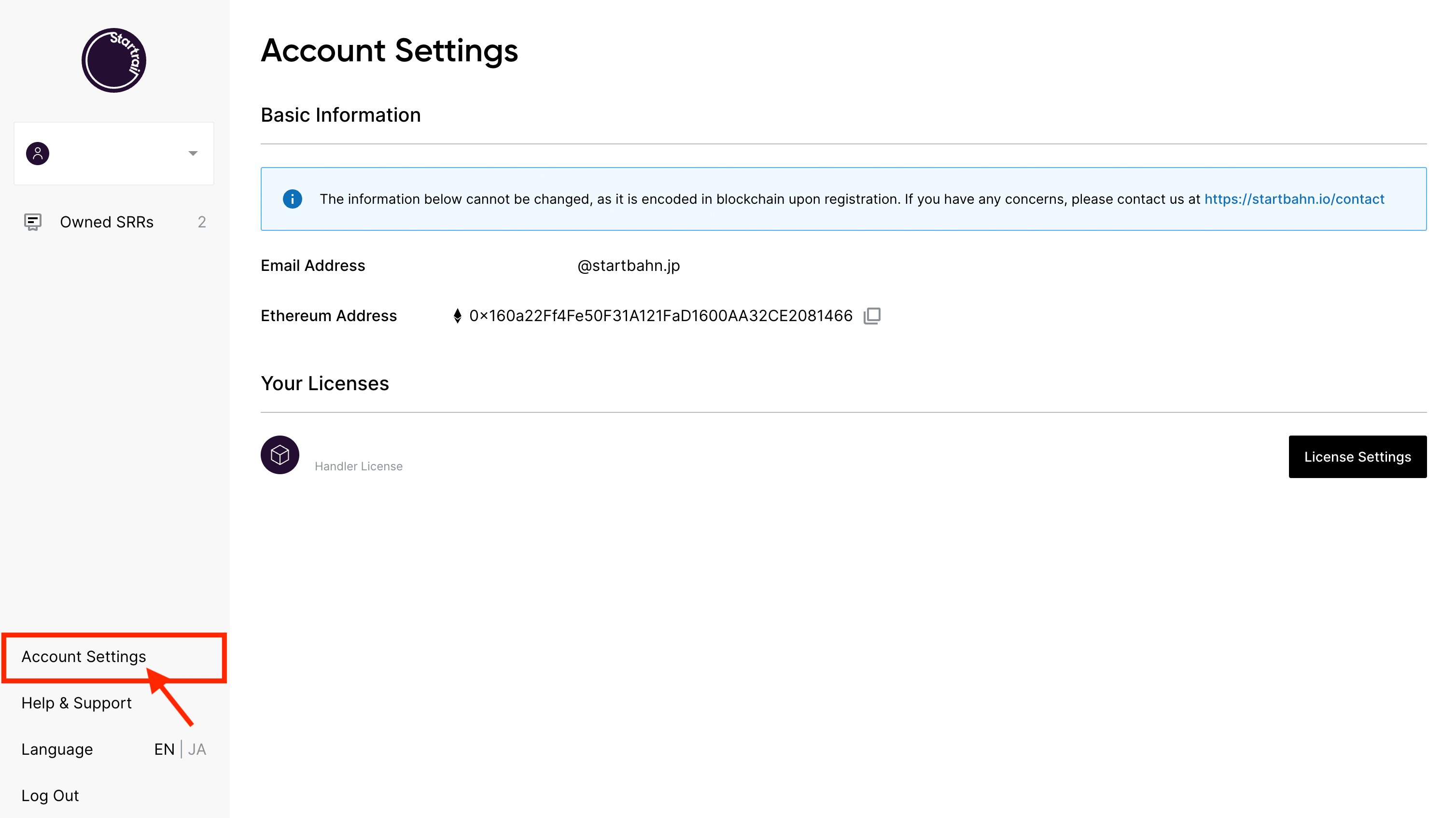 Related articles