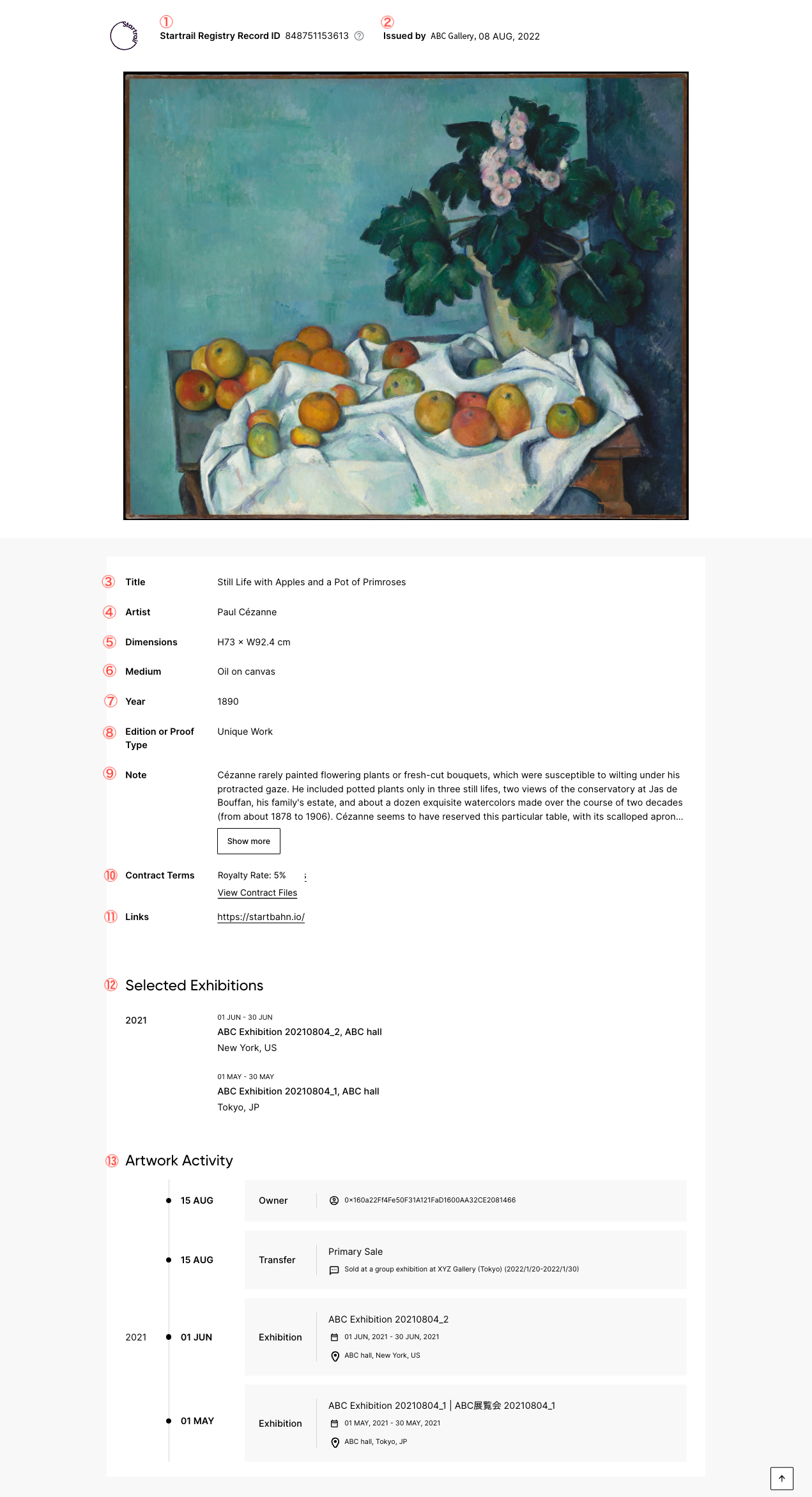 About each item displayed in the Startrail Registry Record(SRR) Viewer
*Startrail Registry Record(SRR)?
The ID of the SRR
The issuer of the SRR and the date of issuance
The title of the work
The artist's name
The size of the work
The medium of the work
The creation date (year) of the work
The edition or proof type of the work
Additional detail on the work: anything about the work can be freely written here.
The contract terms of the work including the conditions for buying and selling and handling the work

Click "View Contract Files," and more detailed information about the terms will be displayed. If a royalty fee is set, the percentage will be listed.

Link to external site related to the work
The exhibition history of the work

The history of the work, including its provenance, exhibition history, appraisal history, and restoration history




The history shows only the owner's Ethereum address and does not publish personal information such as email address.